A small Springbok gets into the cone of light of my headlight and tries desperately to escape the glistening attraction. From time to time he pauses to finally follow the road before disappearing into the thicket just before my final destination. Then there is silence again and the starry night sky lights up the last meters to Longlands Cottage on Orange Grove Farm, in the middle of nowhere on Robertson Wineland.
The small chalet in Cape Dutch style stands lofty on a hill, overlooks an endless sea of olive trees and vines and is still the complete alternative to the lively boutique hotels along the classic wine route from Franschhoek to Paarl.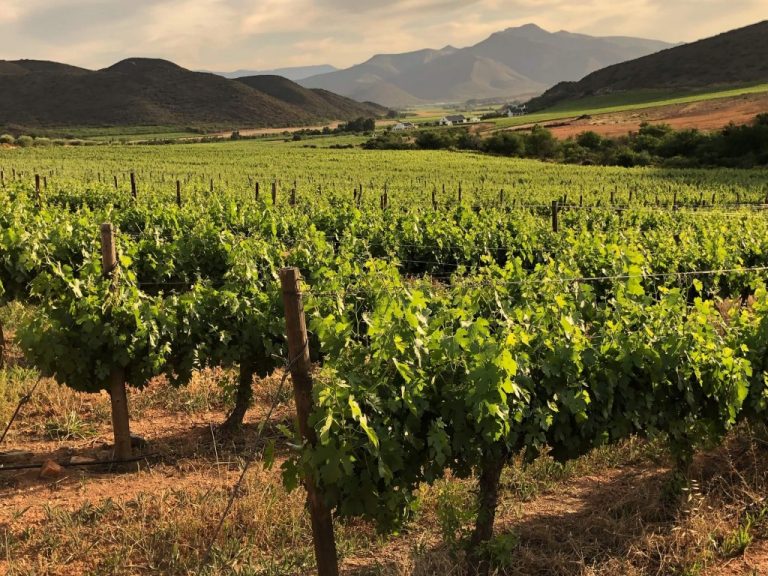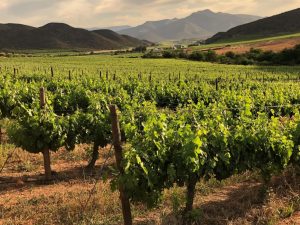 My journey through time into total deceleration started 10 hours ago with the farewell from Cape Town, from where you're at Orange Grove Farm in round about two hours. Already on the way to the reception I become aware of the loneliness of this mountain and valley landscape and so I am hardly surprised that at the closed door there is only a note that welcomes me warmly. But with a short phone call, I set a chain of well-rehearsed mechanisms in motion, after which I already stand 10 minutes later on the aforementioned hill, am the owner of a 2-storey cottage and venture to the edge of my small infinity pool.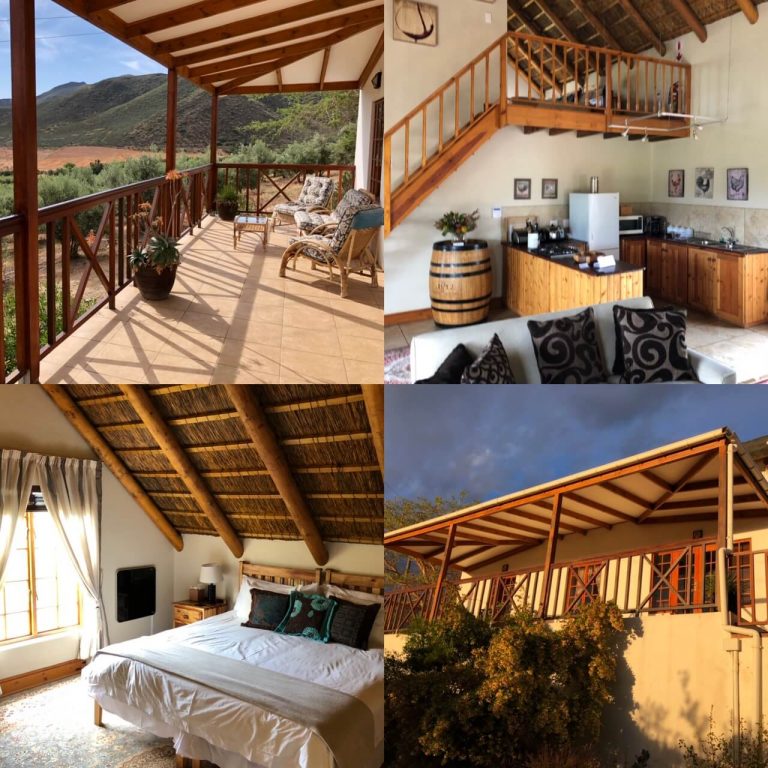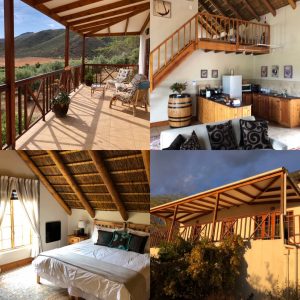 I don't have any more program items planned for the day and that's good, because I'm really busy watching the grapes mature. A wind gently falls down the Langeberg Mountains, the sun cracks the 30 degree mark and I let myself be inspired by the colourful birds that refresh themselves again and again at my pool.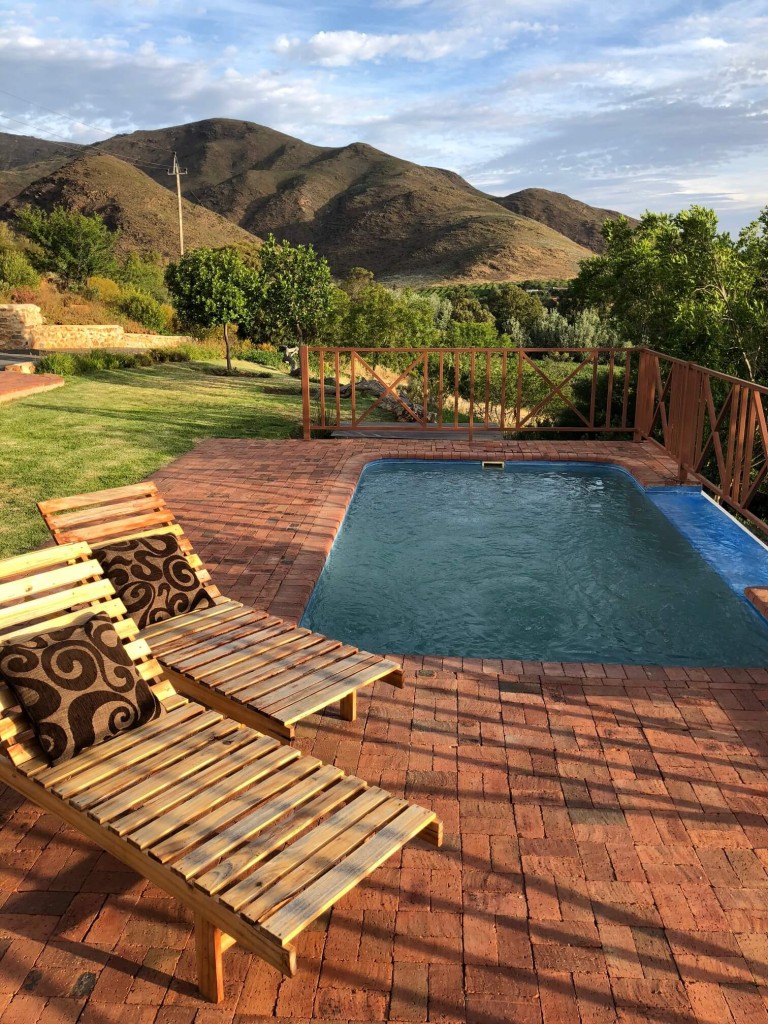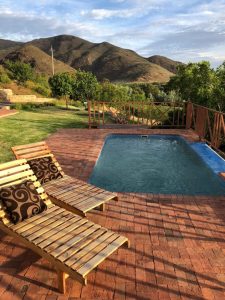 This farm has stood here for over 200 years and covers an area of over 800 hectares, to which are added another 2,400 lost in mountains, deserted springs and waterfalls. Always embedded in an arrangement of Fynbos, Renosterveld and Protea plants that give the landscape this peaceful character. Those who really want to break through this silence always have the opportunity to choose between 4 unguided and at least as many guided hikes, which all start at the cottages or the reception. I'll save that for the next morning and prepare myself for my trip to Robertson, where I'm expected at the gastro temple Four Cousins, which I would hardly have expected here in the middle of this tranquil corner.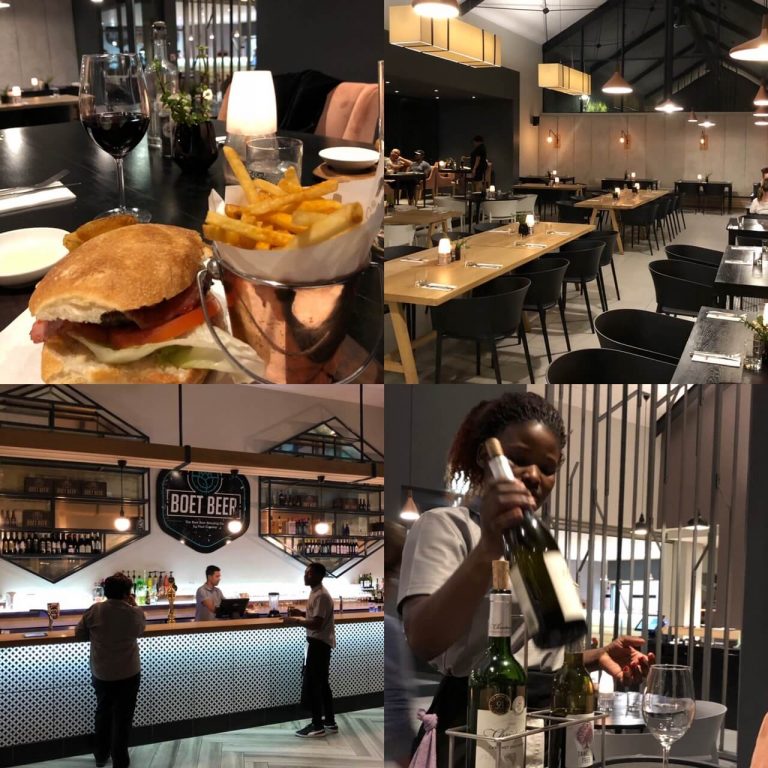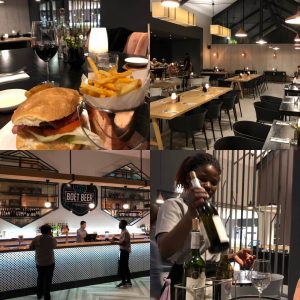 The restaurant looks top modern inside with its casual sofas, large windows, cool and clear forms and offers a convincing culinary mix of Meat & Fish, which naturally lands freshly grilled on the plate. The ordered wine is always accompanied by two further bottles, which serve as security if the ordered wine is not convincing. The beer is, of course, a home-brewed draft beer called Boet and as a nightcap there is the Red Muscadel from Van Loveren, a dessert wine which is absolutely necessary after Bacon-Cheeseburger and Chocolate-Brownie. After so much city hustle and bustle, we finally return to the aforementioned starry night in Longlands Cottage, which can hardly be surpassed in silence. From time to time you might hear it rustling outside, but it's probably just the rising wind that pulls the shutters.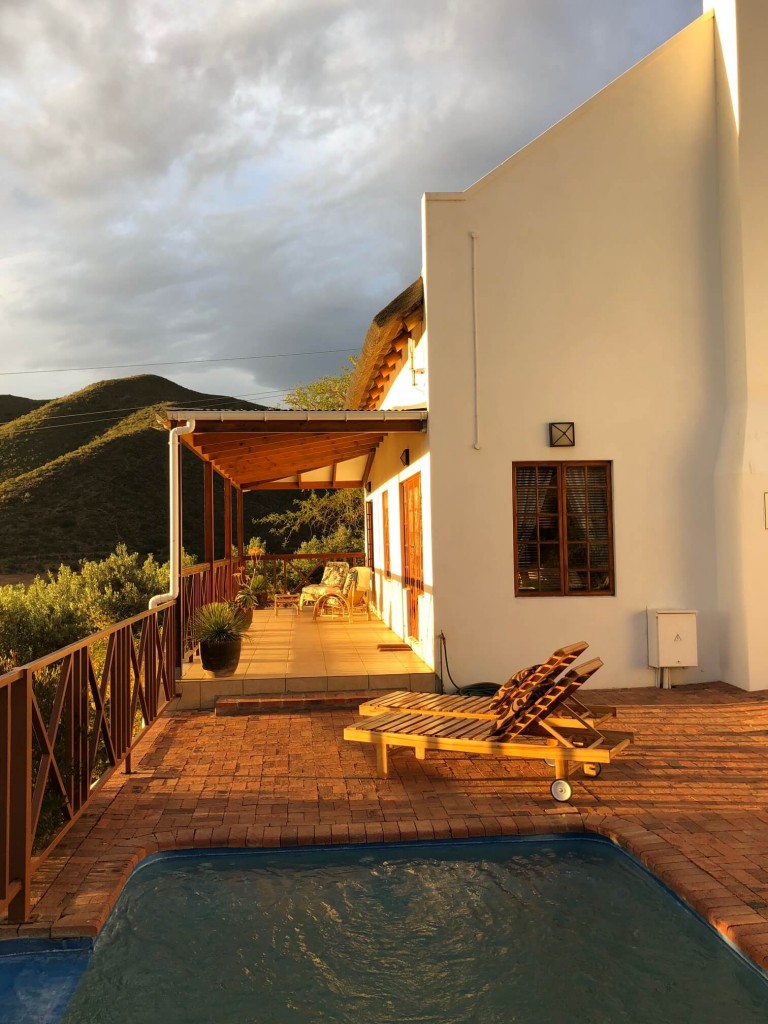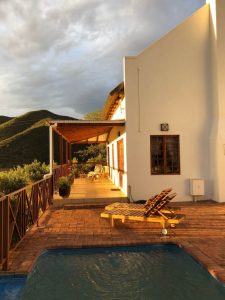 The next morning I stand early on the veranda to watch the breakfast transporter arrive. Around 8 o'clock I can see a jeep on the horizon moving along the gravel road between vines and olive trees and taking the steep curve towards the Cottage. A hearty "Good morning" and the Chef de Cuisine already pushes a basket with fresh croissants, scones and yogurt into my hand. With the words "Enjoy your breakfast" he says goodbye faster than he came and leaves me on the sunny veranda.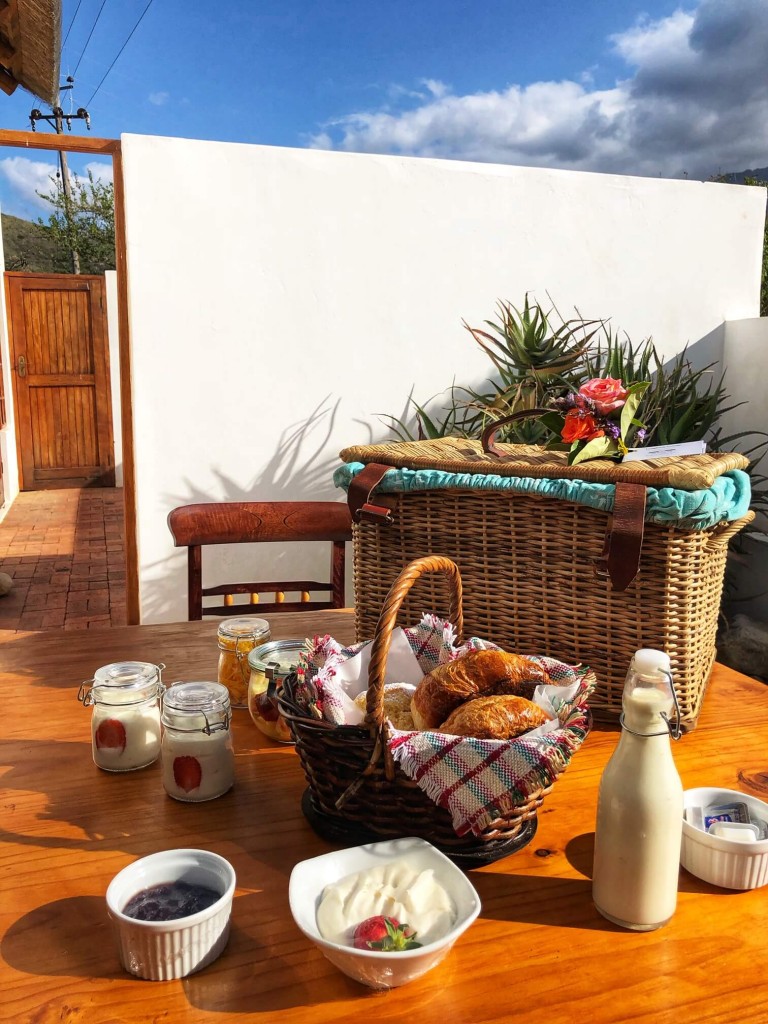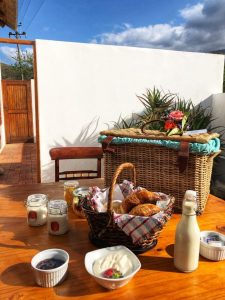 Phew, first of all a coffee, because I didn't expect so much excitement today. In order to bring my circulation back to normal, I end my visit with a hike on the Peeboom Dam Trail, which presents the whole valley from a bird's eye view. What a peaceful atmosphere, so far away from work, my blog and home. I haven't even thought of you in all the time here. Promised.
Of course, this will be different if you drive to Hermanus, a coastal town about 90 minutes away, which is world-famous for its whale watching, which is supposed to be possible here from September to December.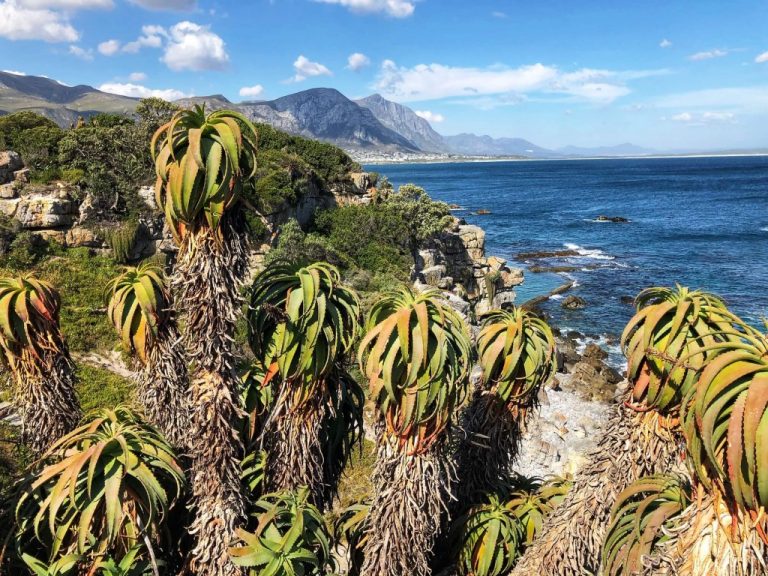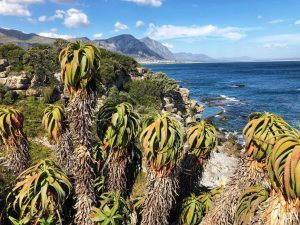 To be honest: I've been there three times and haven't seen a single whale yet. I've been to so many places on earth where there are supposed to be whales, but even there they always disappeared in time before I could turn around the corner. Why should it be any different this time?
The signs are bad again, because the boat company cancelled the 3-hour whale-watching tour in anticipation of the upcoming wind. The sun is shining from the sky, but apparently the swell doesn't invite the people to a Captains Dinner, so that the words on arrival in the hotel make me positive to suspicious. Allegedly "a lot of activity this morning" in the house of the"Southern Right Wale" directly at the coast. Nothing holds me anymore and I storm to the wonderfully arranged Cliff Walk that stretches over 12 kilometres along the Walker Bay and offers really spectacular views of rocks and Hermanus.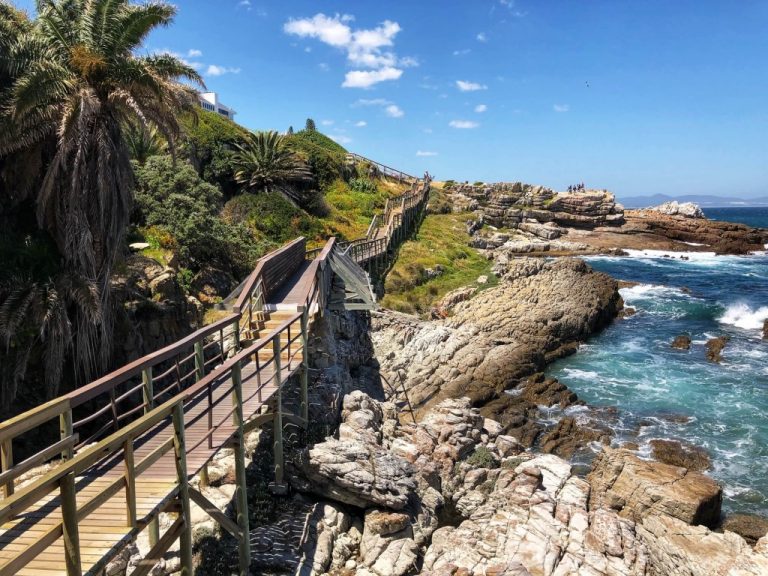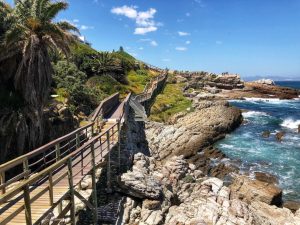 It takes less than 10 minutes and I have the first free-living whale in front of my lens. Less than 50 meters off the coast, two 14 meter long whales are roaring in the Atlantic and show fins and sometimes even their complete heads to dive again for a short time.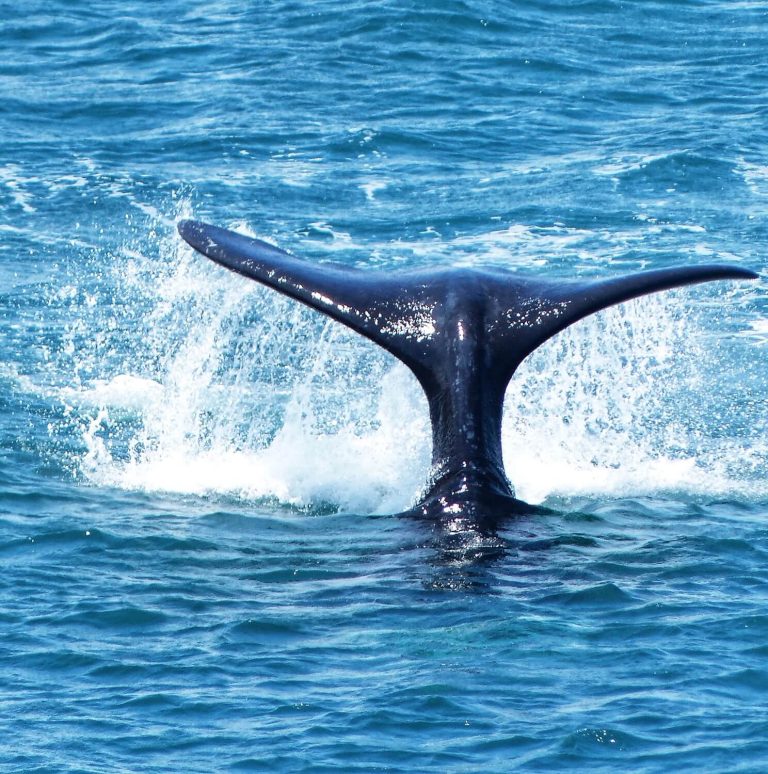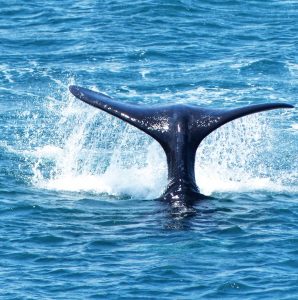 Coincidence, luck? Not at all, because this spectacle continues all day long and you are always amazed how close these giants of the oceans come to the bay. In the end, the hours of whale watching remind me of my trip to Orange Grove Farm, because both have something meditative about them and get me out of my daily routine of meetings, timings and deadlines for a short time. Thanks for that!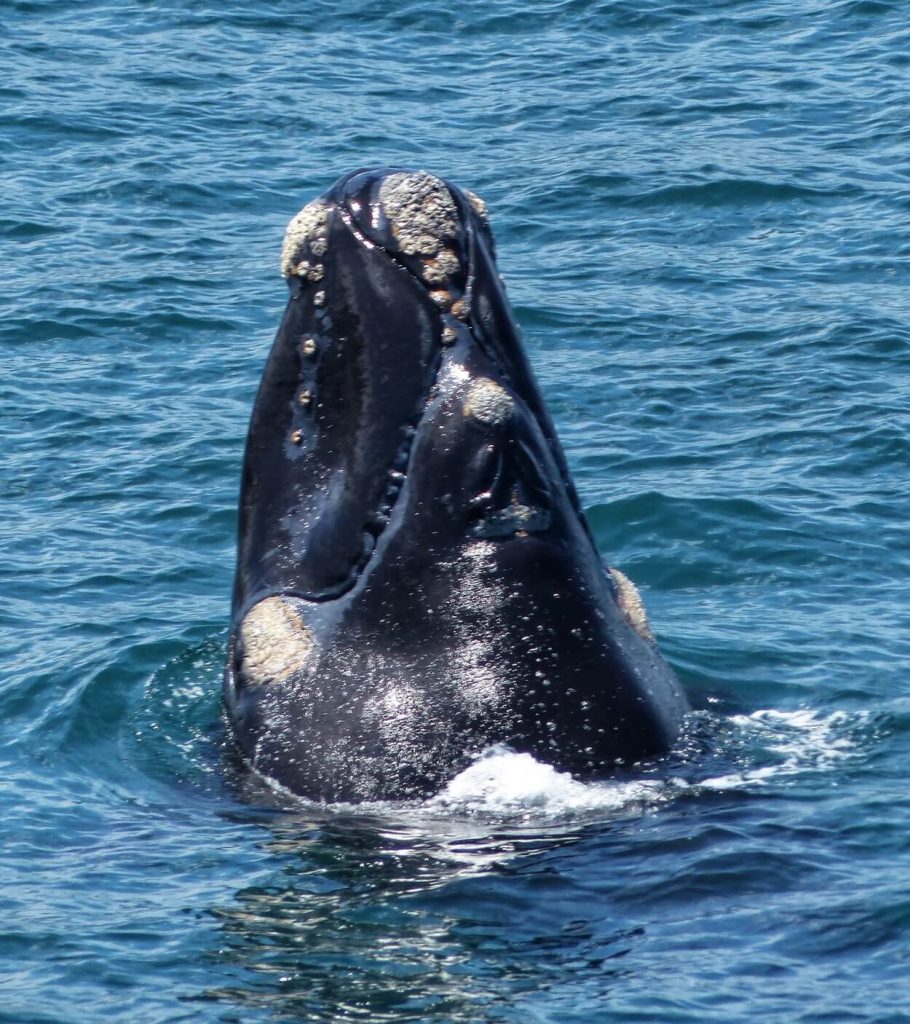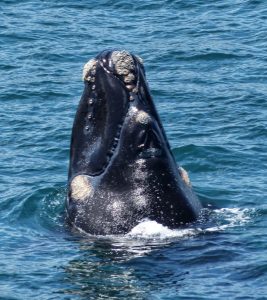 This article was written at the invitation of Orange Grove Farm in Robertson. Drive there, enjoy the silence, because you'll soon forget who gave you this tip.
More about Africa you´ll find in my article about the Serengeti.