"Due to the bad weather conditions, we´re unable to take all your luggage with us. It will come with a later machine". So far, the narrow-lined announcement by a staff member of Precision Air in the quite dilapidated departure area of ​​the airport of Arusha.
With a somewhat queasy feeling I climb into the propeller machine, reckon with the worst, but land quite gently in a paradise with the magic name Zanzibar.
The driver is already waiting and drives me through a colorful collection of shops, markets, huts, petrol stations and rice fields in the direction of ZanziResort, my home for the coming nights, which I really longed for after six days of Kilimanjaro ascension and 5 days of safari. Marketing manager Marta, who has prepared my stay from her Polish home, welcomes me very personally and immediately gives me a private tour of the unique 5-star facility in the east of the island.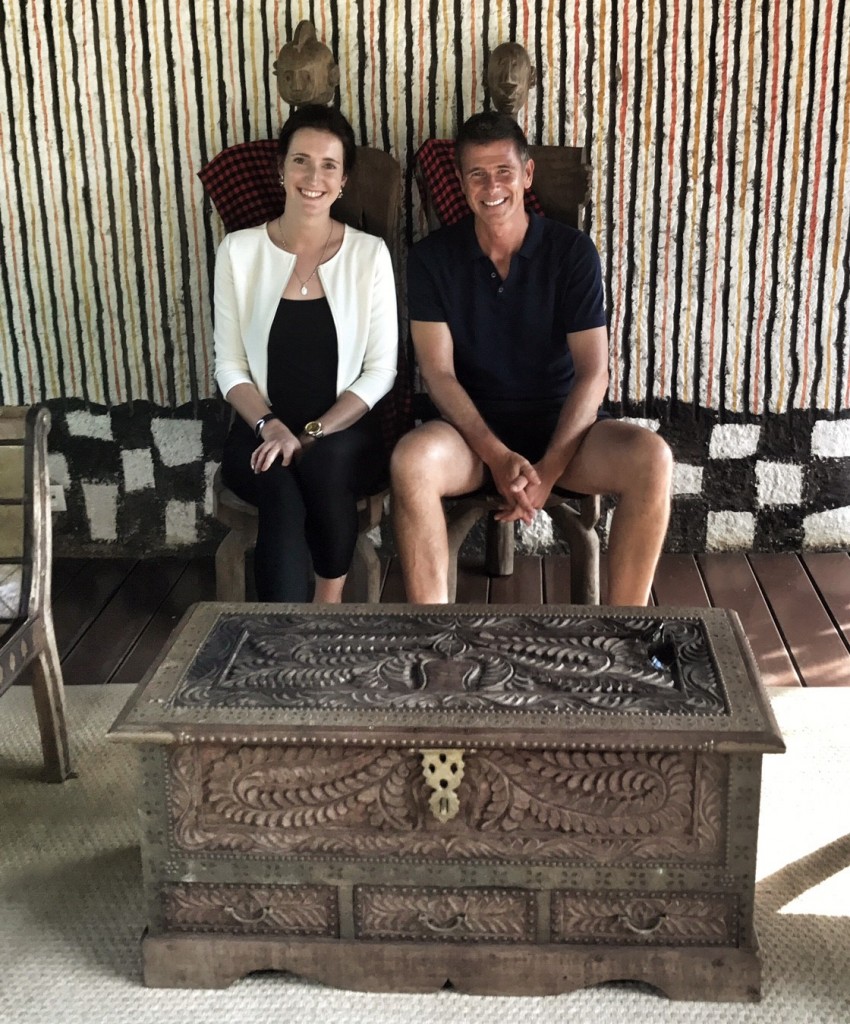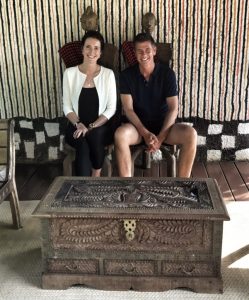 "All in all, we have only 13 villas, 7 of which have Ocean View and 4 have private access to the sea," says Marta proudly, taking me to the hotel's Sunset Pier, which gives you a good overview of the palm-lined complex.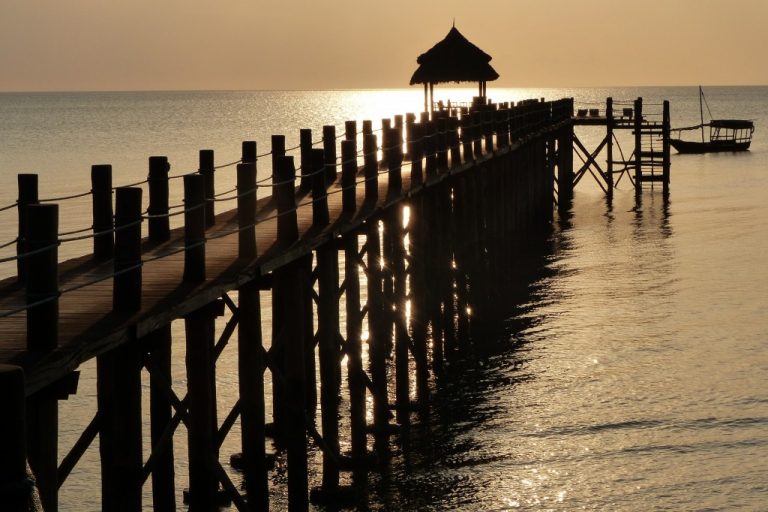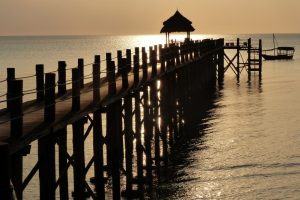 "Even if the wider sandy beaches are on the east coast, we love the private atmosphere here, which is particularly popular with honeymooners," Marta tells me, pointing to the small private beach, which is situated directly in front of my pool villa, "Here is your key. Now unpack your belongings and we'll see you later at dinner. " Unpacking is good, because no delivery from the distant Arusha has arrived yet, so I continue my exploration at the hotel and am very amazed at the Indian gym, which is probably only for real Hindu masters and looks like a wild mixture of a highland games playground and Rocky's box studio.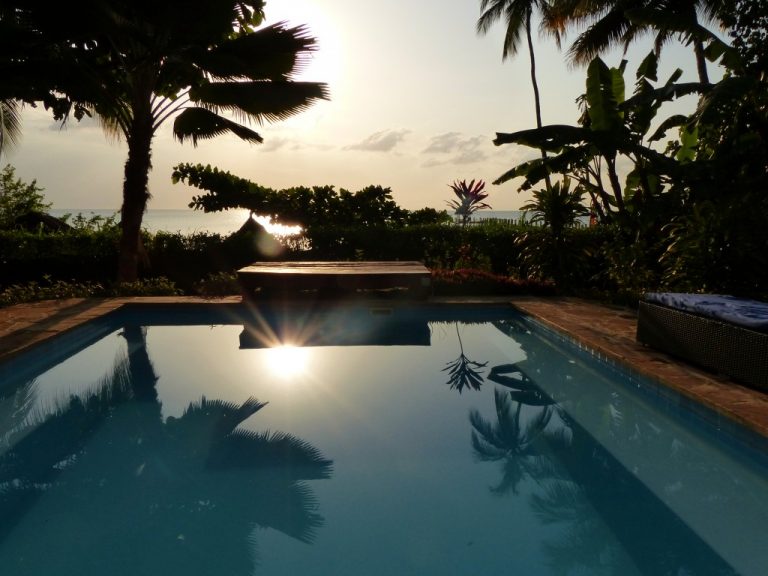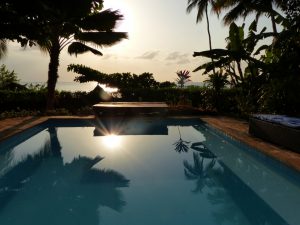 More appealing for me is the massage area with perfect ocean view or the master pool including an oversized rubber duck. What a magnificent spot to cut down my energy level and improve my calorie budget, because what the chef serves every evening is definitely worth a sixth star. We start with seafood, make a trip over to a perfect Kingfish and a beef steak, go on to the chicken and close with a lemon pie or a brownie with pistachio ice cream. Every evening three courses and in the morning, everything the pan provides, from omelet, to a common house waffle over to the banana pancake with cream and chocolate sauce. This can be done? No, this is now a must. And this does not only taste the guests, also the locals like it, which includes the bush baby, a small wet-nosed monkey, who descends every evening from his tree and is fed with bananas.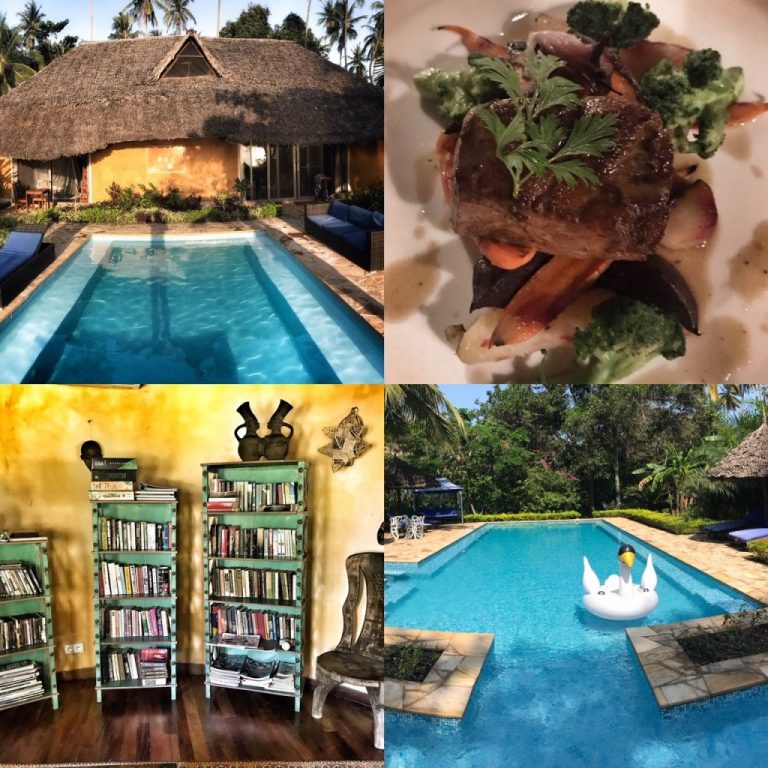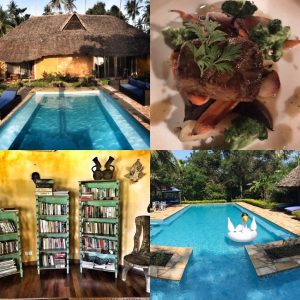 Time for a trip to Stone Town, the island capital whose coral houses are under the protection of the UNESCO. The driver leaves me at the Darajani Market, which is pretty much the epicenter of hectic living, packed with stalls that offer everything you need from fruit, meat, fish and spices but you do not necessarily want to buy it at the sight of all the insects.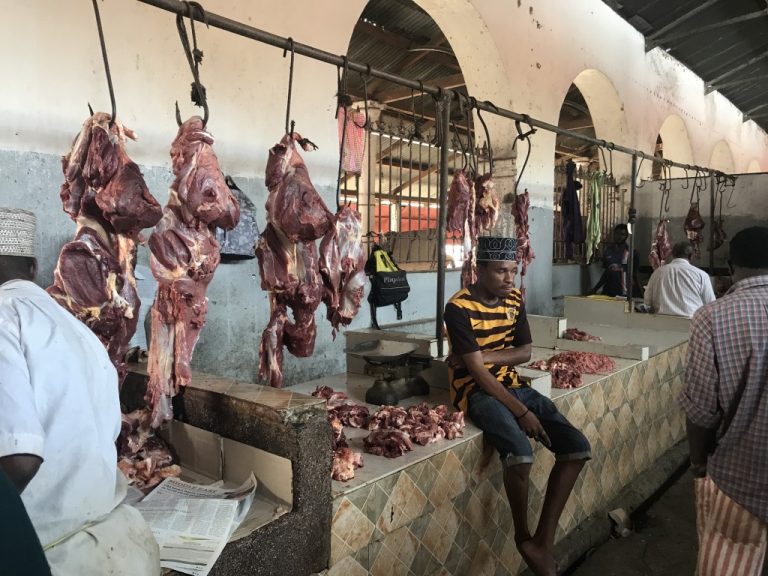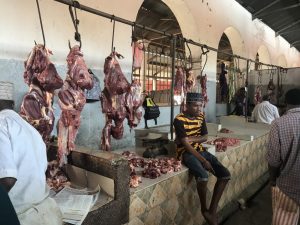 What a strange world to enter and just as exciting is the stroll through the old streets of Stone Town, where you sometimes meet the old historic buildings with their famous wooden doors, which are unfortunately not in a good shape anymore. This is a real shame, because the city could be a small Havana. I sit in a beach bar at the Forodhani Gardens and order an orange juice. That sounds not only exotic, it is also apparently, because 15 minutes later, I still have no drink in hands.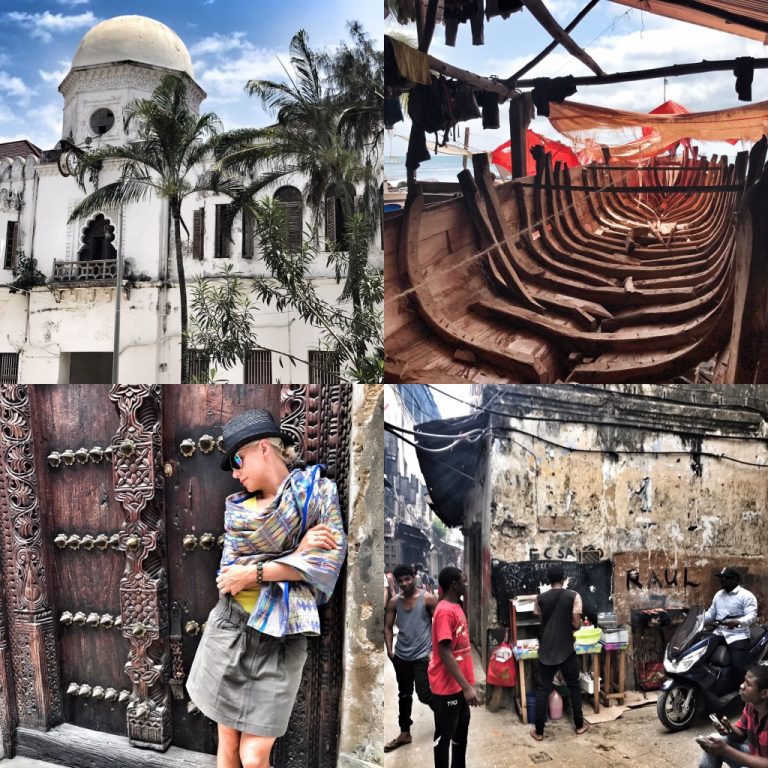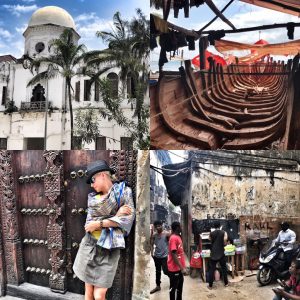 Not much better is the cocktail at Mercury's, a bar that makes an homage to the city's most famous son with an endless loop of Queen songs. After 20 minutes I give up, which is of course typical German and very premature. Hours later I see with my own eyes how a pineapple juice can be prepared in 20 minutes, whereby the aqueous liquid changes 4 times the vessel at a speed, which would make a good competitor to the Slo-Mo filter of my iPhone. After three hours, I got enough of the hustle and bustle and with a last detour to the old slave market, I head towards my beloved ZanziResort.
But of course, I still have Marta's words in the back of my head: "On the east coast, there are the long, white sand beaches." I must get to the bottom of this and let my driver take us to the friendly neighboring hotel on the other side of Zanzibar. For a whole 60 minutes, I´ll stick it out there, then I drum up the lazy chauffeur out of his lunch break and am already rushing back to paradise.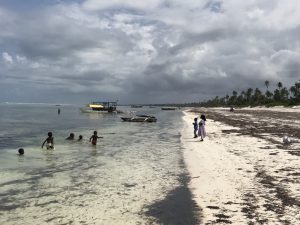 What happened? The beach is spacious and powdery, but not free from algae and traces of our throwaway society. The hotel is really nice, but unfortunately also a typical tourist hotspot away from any privacy. And the sea? Feels one kilometer far out.
"What's going on?" Marta asks, "You're back again?" I say nothing and walk straight to the wonderful Sunset Pier, which offers an ideal entry into the sea at any time of the day. But I´m not alone, because a multitude of colorful fishes of different rank and order, is now part of my escort protection.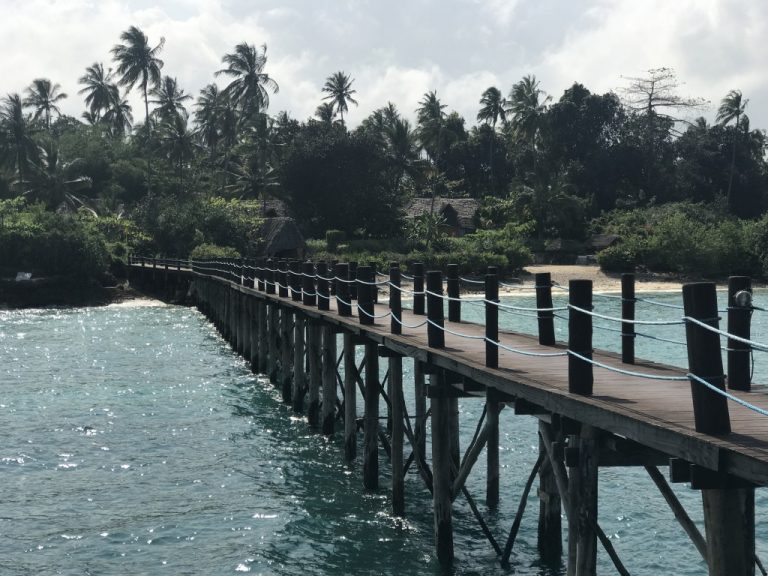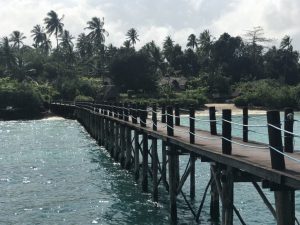 So, there is no perfect beach on Zanzibar? Supposedly in the form of a sandbank, which excels daily for just a few hours out of the water and listens to the odd name Nakupenda Beach. From Stone Town, I take a boat and start chugging to Prison Island.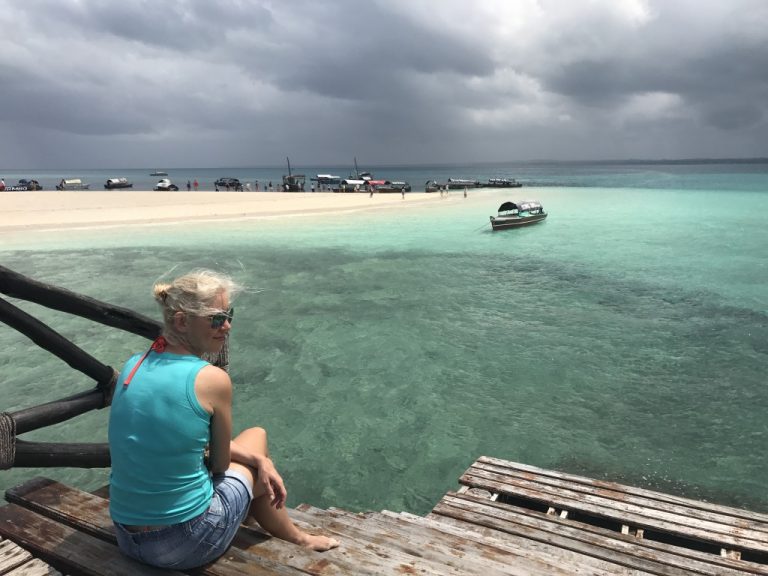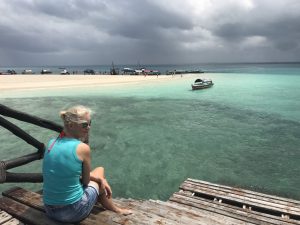 Because the turtle colony, which unfortunately lives in prison, does not interest me, I leave it with a few photos and use the time rather to be in front of the tourist boats on my way to the famous sandbank. For about 20 minutes nothing happens in the landscape at all, then suddenly land or better sand is in sight and a 100-meter-narrow strip of perfect beach piles up from the turquoise-blue ocean in front of my eye.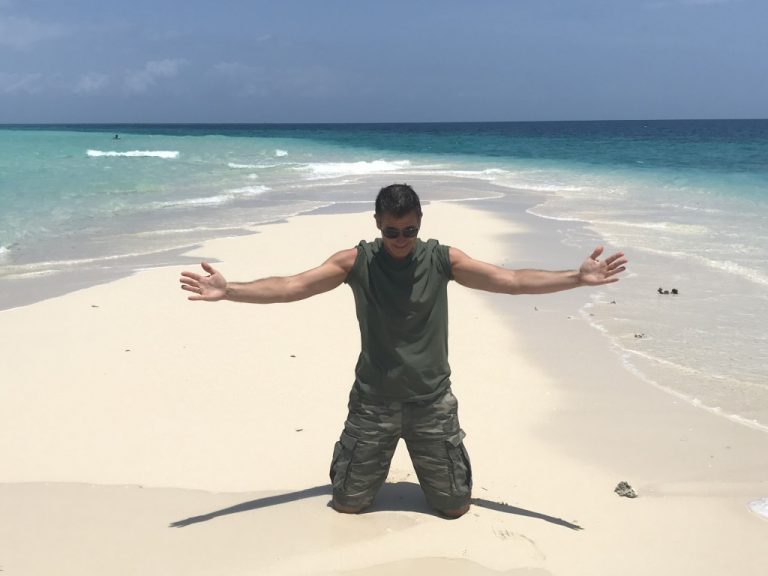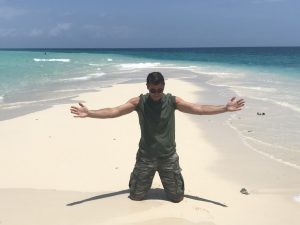 I do not go ashore, I rather storm the area, because the mob, consisting of two larger wooden boats full of Italian all-inclusive tourists, are already in sight and so I have exactly 15 minutes to enjoy one of the most beautiful beaches in the world. I move between the dark green sea on the east and the flat, light green stream on the western side, and I am really enchanted by the sight. Finally, I pick up three shells and then it's already over and out with the romantic wallpaper, because about 60 untrained Azuri with diving goggles and snorkel rush past me, to go immediately to the coral reef. Tents and a souvenir shop were erected and even a barbecue was thrown. I am shocked, even if it smells of grilled lobster and scampi. It smells damn good. Really good…stop it.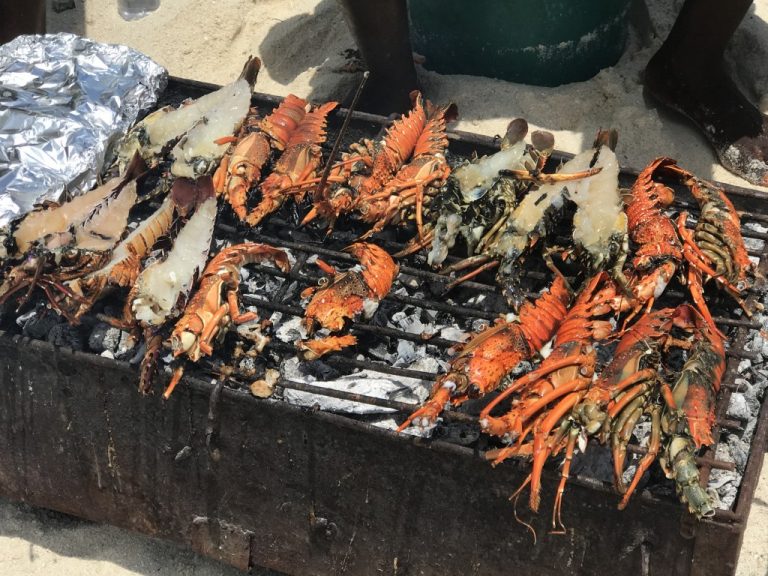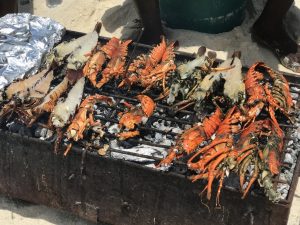 I wave to our captain and give Nakupenda Beach officially lost to the Italians, but advise everyone to go there. Of course, the grilled seafood isn´t out of my head, but Marta has a good solution: "We have a very special place at our resort, right at the top of the jetty. There we set up a single table at sunset and serve grilled specialties from the sea ".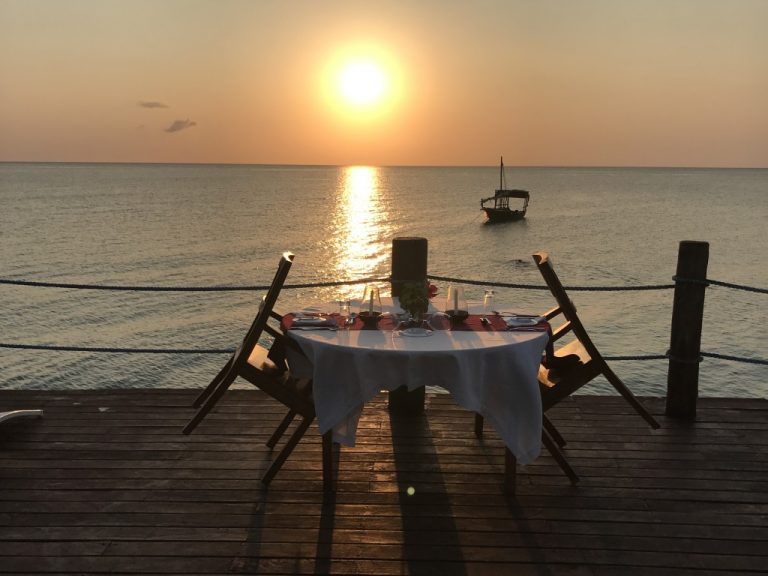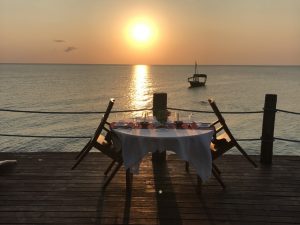 That sounds like a more than legitimate substitute and so I enjoy an excellent bottle of Sauvignon Blanc and a painting of a sundowner. The courses arrive by food carts the long way from the kitchen to the end of the pier and announce themselves many meters before, by a loud rattling. One last toast to a long life or as it is called here: Maisha Marefu.
This article was produced with the kind support of the ZanziResort.
Here you can find my article about the ascent of Mount Kilimanjaro.