Vail or Aspen? Not an easy question, as both resorts belong to the Champions League of the Alpine circus and were the venue for numerous World Ski Championships, like Vail in 2015. The photograph of star guest Felix Neureuther still adorns the ancestral gallery in the Sonnenalp Hotel which belongs to the German Faessler family for 5 generations.
Just like the parent hotel in Ofterschwang (Allgäu), the 5-star resort in Vail is one of the leading hotels of the world, and in fact I feel a little bit like home in my Blue Spruce Junior Suite.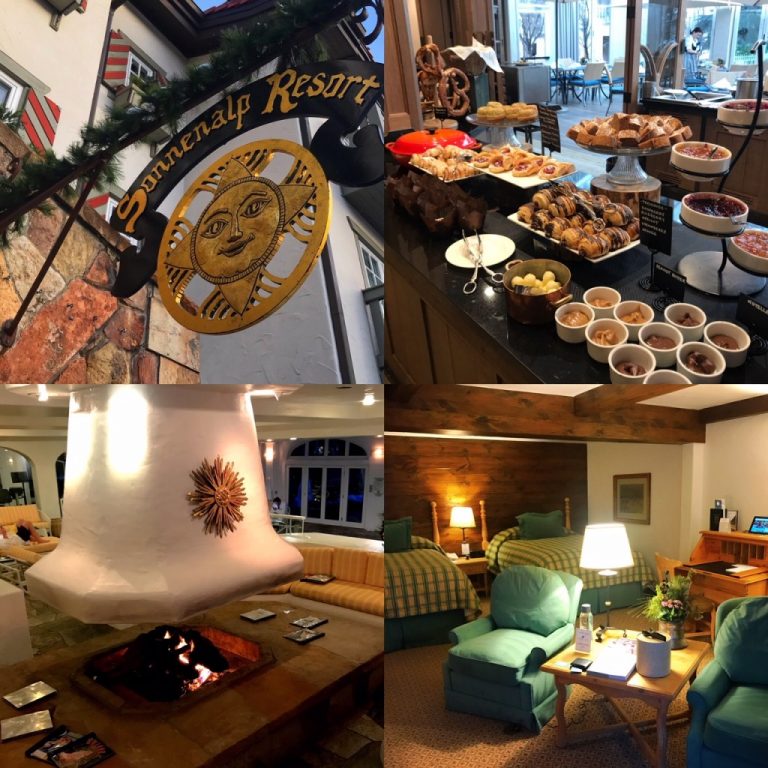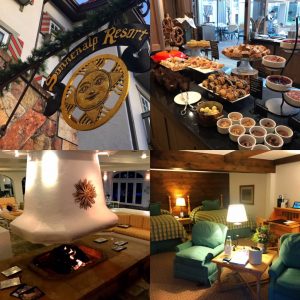 Two thick fabric armchairs are grouped around a crackling fireplace, the TV disappears completely un-American in a rustic wooden cabinet, the mattresses grin invitingly like a thickly occupied cheeseburger and the elegant marble bathroom surprises with an extensive wellness tub. I should go skiing right now? Or walk along the exclusive boutique mile of East Meadow Drive? No way. It´s spa time in the hotel´s wellness oasis with its big "in-goes-over-to-outdoor-pool" and the three bubbling jacuzzis, which keeps me busy for the next few hours.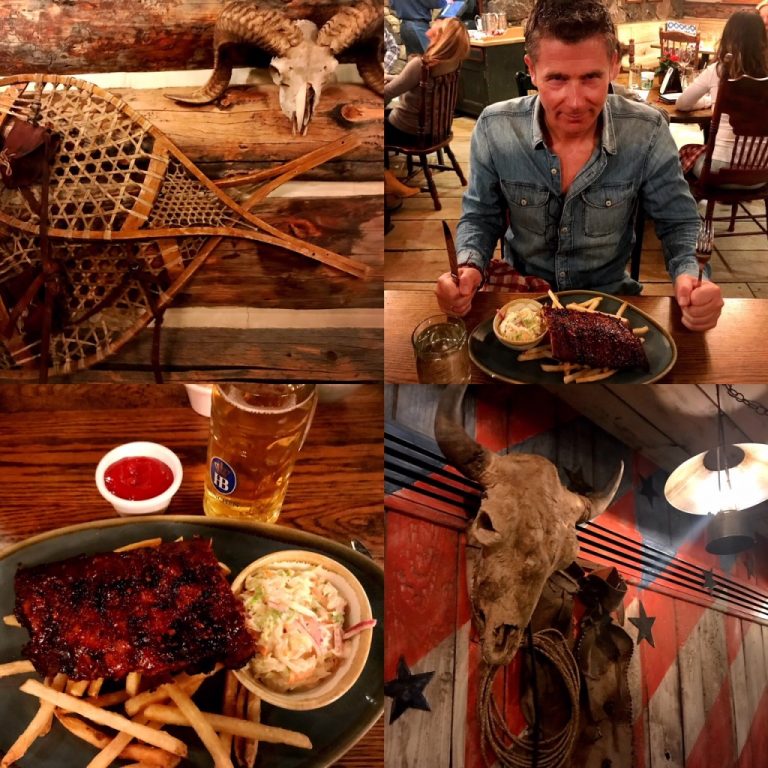 For dinner, I finally turn up again and continue to rely on rustic. After TripAdvisor not only sets the Sonnenalp Hotel to number 1, but also recommends the domestic Bully Ranch, I really don´t make it to town anymore. And the ranch bangs quite well with its mix of Alpine foothills meets America. I let myself get infected smoothly and order some brilliant spare ribs with a fresh draft of Hofbräu. Tastes almost better as in … well you know already.
Day 2 and Colorado is already hungry for fresh snow, which would be sorely needed here as well as in Aspen. But the weather god sends sun again and a big smile on my face, which stops at the ticket booth. There I grasp courageously to the oxygen bottle, because $ 189 for a day ticket, is a decent announcement. But hey, this is not just a lift ticket, as I may subsequently take from the freshly printed piece of plastic. It's the invitation to a goddamn "epic day"!!! The Americans know how to emotionalize a nice little ski trip to a mega event.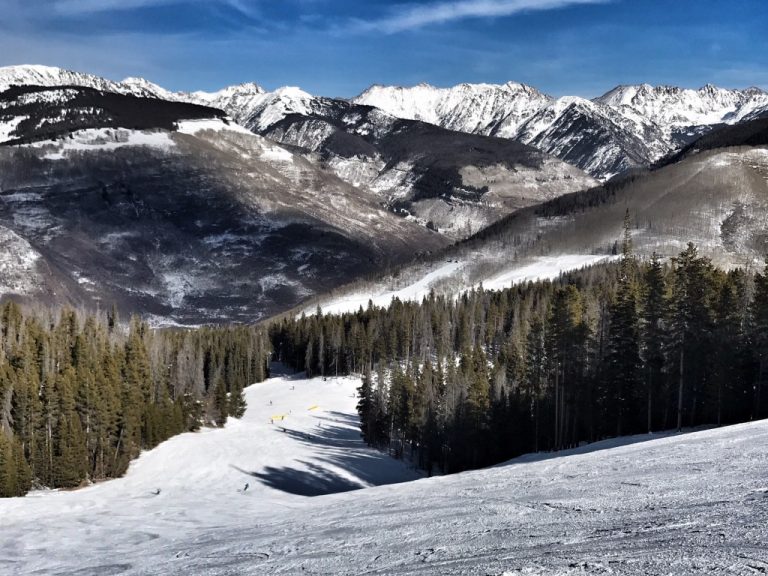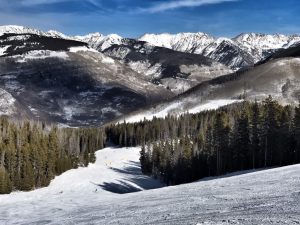 But they also have a mountain at the door that takes our definition of width, breadth, loneliness and snow feeling to a new level. Unlike Aspen, the gigantic area can be easily reached from Vail Village and commutes at an altitude of between 2,500 and 3,500 meters. The slopes are in awesome condition, not just for the ever-groomed Front Side, but also for the recently opened Back Bowls, an illustrious troupe of black runs located at the back of the mountain.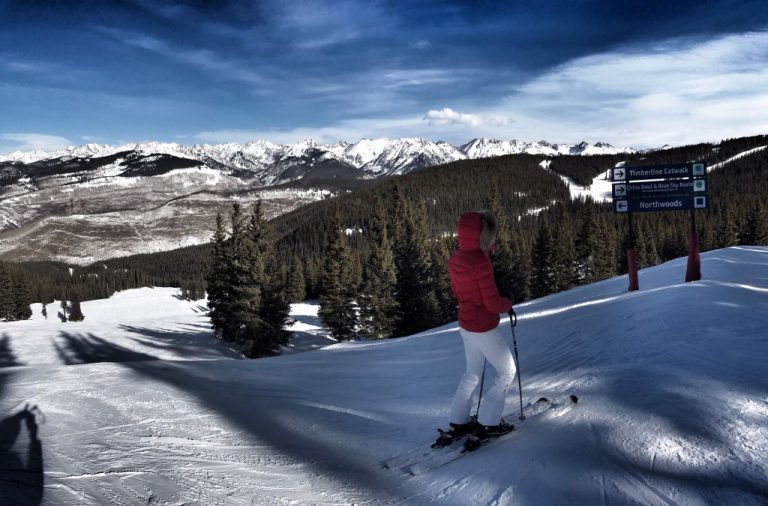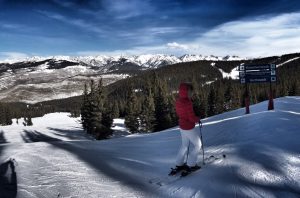 There is a total of 234 runs, which are supplied with only 25 lift stations, and that's exactly how it feels when driving. You always have at least 3 options to reach the next section. From double black to green, from hunchback to fir slalom. There is something for everyone and it takes you half an hour to drive from top to the Village. The only downer: by 3 pm many of the lifts are already closed and the "epic day" is ending abruptly. But I've never had so much fun skiing than Vail.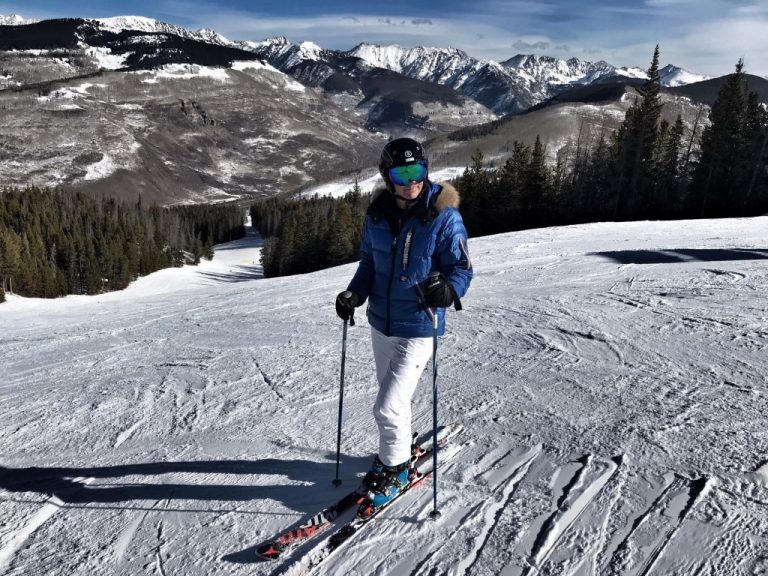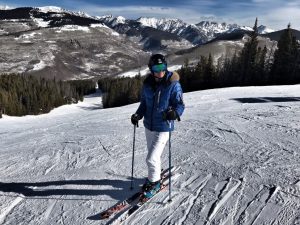 Epilogue:
The decision fell on a croissant with homemade nut nougat cream, which could secure its place in the breakfast sky today. The question was quite simple: "Another epic day" or "just an ordinary-lonely-ride-to-Denver"?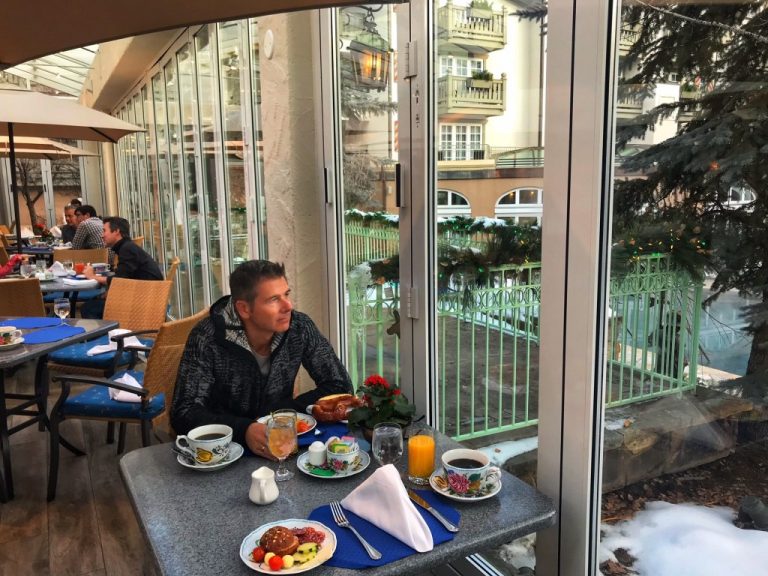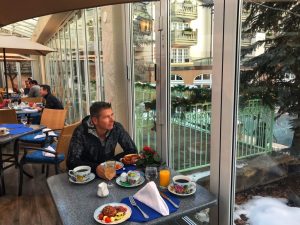 A quick glance through the sun-drenched panorama window in the restaurant Ludwigs was enough to simply postpone the way back. F… the $ 189 lift fee, if you have one of the best ski resorts right under your nose and such a wonderful hotel to stay at.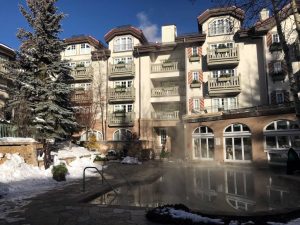 While Patricia simply extended my suite for another night, I´m already sitting at the ski concierge of the Sonnenalp Hotel, which is located directly at the ski house on the slopes. 2 Minutes later I´m at the Gondola One with my preheated equipment. After all, the Blue Sky Basin and the western runs from the Two Elk Lodge are still on my bucket list. Temperatures like in late spring, wildly romantic runs through snow-covered fir forests and as an aperitif a carrot cupcake in the Mountain Cupcake Coffeeshop with a view of the Plaza, including the ice rink and ski area.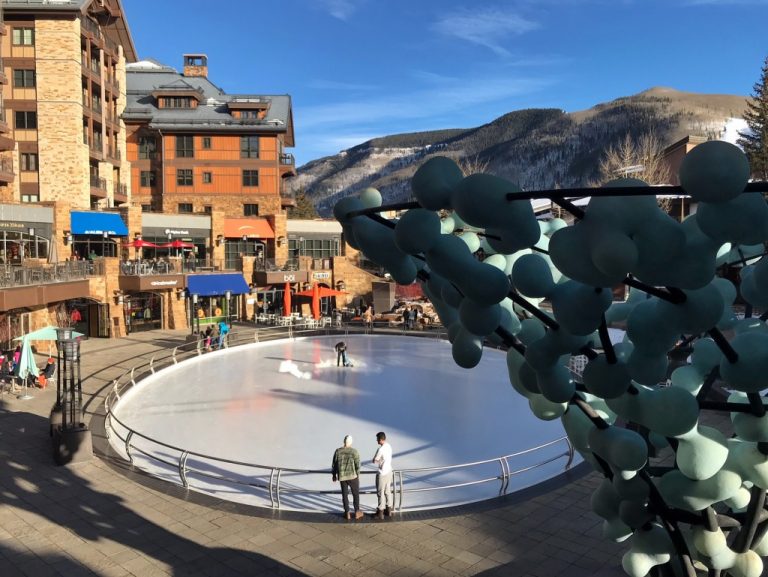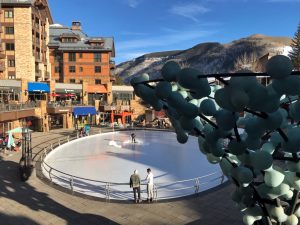 A sun-tanned American in a colorful ski suit sees me sitting at a fire bowl and throws a self-satisfied: "What a Life" to me, smiles and disappears into cupcake paradise. Nothing else to add.
This article was created with the kind support of the Sonnenalp Hotel in Vail.
Here you can find my report about skiing in Zermatt, Switzerland.